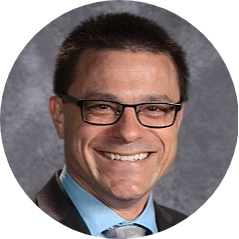 Nicholas Fonte
Executive Director & White Oaks Guide
Nicholas considers himself blessed to serve the Lord through John XXIII's mission. "God prepared me for this opportunity throughout my spiritual and professional life." Before joining the Center, he served as the Director of Leadership Development for Cana Family Institute, responsible for the leadership formation of hundreds of leaders throughout the nation. He also led a Minnesota Catholic parochial school's transition from the traditional education model to the Montessori method. At a pivotal moment in the school's history, he spent years building a family-focused, joyful community of children, parents, and staff. 
Two decades ago, he graduated from the University of Notre Dame with a Bachelor's Degree in Great Books, in which he studied the seminal works of Western philosophical, theological, scientific, and literary thought. Following college, he lived and worked in a Catholic orphanage for two years in Honduras, where he encountered Christ in the poorest of the poor. Soon after, he experienced a clear call to serve God through His Catholic schools. Nicholas served as a high school teacher and campus minister before pursuing a master's degree in Theology at the Pontifical John Paul II Institute for Marriage and Family Studies in Washington, DC. He then joined a team of educators led by the Nashville Dominican sisters, which founded Saint John Paul the Great Catholic High School, where he served as a religion teacher and the Dean of Instruction & Student Life. During this time, he earned a master's degree in Educational Leadership from the University of Notre Dame. In June of 2016, he received a phone call inviting him to be a Catholic school principal in Minnesota. However, his thin California blood did not adapt well to the cold, and he was delighted to return to Virginia in 2020. "The Lord blessed me with the opportunity to lead John XXIII, and my wife, four children, and I remain ever-grateful to call John XXIII and Front Royal our home."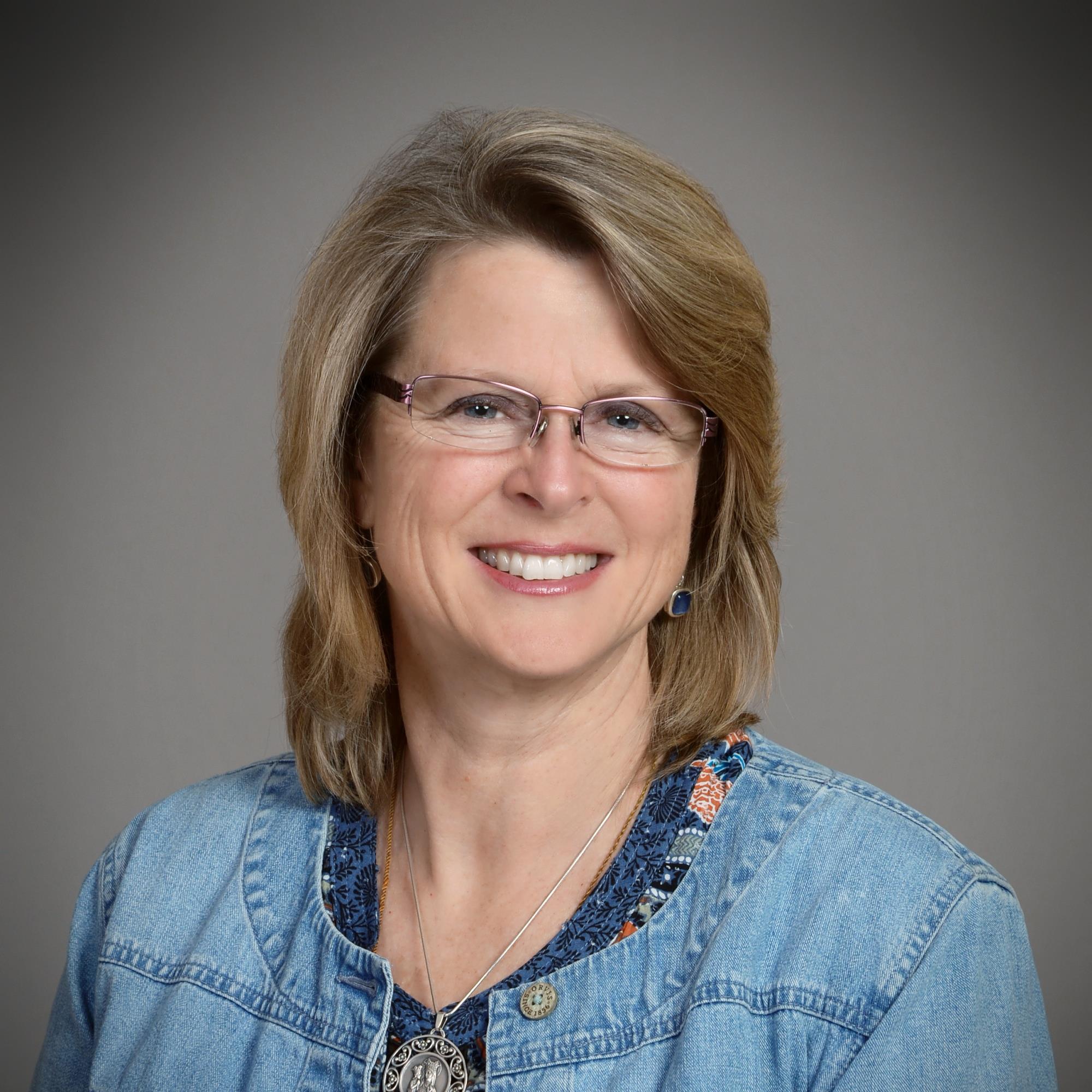 Laura Accettullo
Head of Catechesis, Elementary Program Level III Catechist, Sacramental Program Coordinator
A Montessori child herself, Laura believes deeply in the Montessori way of life as foundational to assisting each child to discover his/her unique place in God's plan. After receiving a B.A. in Religion from the University of Virginia, she and her husband Mark incorporated Montessori principles in the home education of their nine children. Since being introduced to the Catechesis of the Good Shepherd program in 2000, Laura has received CGS certification in Levels I, II, III and Infant-Toddler, and is additionally recognized as a CGS National Formation Leader for Levels I and II. Laura is coordinator with St. John's parish for John XXIII's Sacramental preparation, volunteers with the parish's Religious Education program, and is a founding Board member of John XXIII. A proud Nana, she is delighted that seven of her grandchildren attend at the Center. For the past 30 years Laura & Mark have operated Briarmead Farm, a "beyond organic" grass-fed farm producing beef and lamb; a Slow Food DC "Snail of Approval Award" recipient.
Gianna Baker
Step-Up Toddler, Mommy & Me, and Level I Atrium Assistant
Gianna will accompanies our toddlers in the Step-Up program and a Mommy & Me Atrium as an Assistant, in addition to assisting in a Level I Atrium. Prior to joining John XXIII, she was a missionary catechist for the Apostolate for Family Consecration. Her homeschool education was modeled after the Montessori method, and her goal is to become a trained Montessori guide. She is adept at horseback riding, and you may have seen her in A Midsummer's Night Dream, performed near Main Street's gazebo in the summer of 2023.
Michelle Castellan

Level I Catechist
Michelle Castellan has a B.A. in Theology from Christendom College and a M.T.S. from John Paul II Institute for Studies in Marriage and the Family. Michelle is certified in Levels I and II of the Catechesis of the Good Shepherd. She has been a catechist with John XXIII Montessori Children's Center since 2005, serving as the Three Morning Program Level I Lead Catechist and as a Lead Catechist in a Level II Atrium. Michelle and her husband, Bill, have five children, all of whom have attended John XXIII.
Valentina Craft
Step-Up Toddler Guide
Valentina is our Lead Toddler Guide in the Step-Up Program and comes to us with four years of experience in a Montessori toddler environment. She received her Montessori diploma in Assistants to Infancy (toddler training) from the Montessori Training Center of St. Louis and completed her undergraduate studies in special education. She served as a special education teacher before being called to work with toddlers in Montessori. She is also a talented linguist. Fluent in Spanish, Valentina teaches Spanish classes in the afternoons to children ages 0 - 10.
Naomi Egger
Assistant Level I Catechist
Naomi worked at John XXIII a few years ago in the Primary environment and returns as a Level I Assistant Catechist. She earned her Associate Degree in Liberal Arts from Lord Fairfax Community College and went on to work full-time as a Montessori assistant in Primary classrooms for five years (Renaissance Montessori School and Mountain Laurel Montessori School). During that time, she received her teacher certification for the Suzuki Method, a philosophy of music education for young children. She started teaching violin full-time in 2018 and continues to enjoy witnessing the personal growth of her students and guiding them and their parents on their musical journey. Outside of work, she enjoys kayaking, tennis, quilting, and chilling in her hammock. And if anyone is looking for a violin teacher, she's your gal. 
Corinne Hambleton
Friday Mommy & Me Catechist
Miss Corinne began working at John XXIII in Levels I and II Atria as an adolescent. After graduating from Franciscan University of Steubenville with a Bachelor of Arts in English, she obtained her AMI Primary diploma from the Montessori Institute of North Texas. She also received CGS training for Toddler, Level I, and Level II. She spent six years as a Primary Guide at Renaissance Montessori School before returning to John XXIII in 2015. She has worked as a Toddler Guide/Catechist for seven years, as well as three years as an adolescent catechist. Miss Corinne is passionate about Montessori education and loves having the privilege to work alongside young children in this lovely Catholic Montessori environment. 
Mary Hambleton
Friday Level I Assistant
Mary Hambleton has assisted in the Atrium since the early years of John XXIII. She received Catechesis of the Good Shepherd formation in 2013. She now drives from Northern Virginia every week so that her children can attend Atrium and is grateful to work and pray in the Level I with the children.
Susan Hibl
Assistant Sacramental Prep Coordinator, Level II Tuesday Catechist, Level III Friday Catechist
Susan graduated from Christendom College in 1990 with a BA in English. She began her CGS training and assisting at John XXIII in 2006. Certified in all three levels of Catechesis of the Good Shepherd, Susan says that CGS training is a beautiful personal retreat with the Good Shepherd and feels extremely blessed to be able to share this work with children in the beautiful Atrium environment. Susan and her husband Chip have 13 children and one grandchild and live in Bentonville, VA.
Eileen Janaro
White Oaks Guide
Eileen Janaro graduated with a Masters in English from the University of Dallas. She has been teaching for over 20 years, inspired by Montessori principles for the better part, and served as the Center's Montessori Elementary Directress from 2009-2023 before changing roles to serve our adolescents at White Oaks. Eileen completed her AMI Elementary certification as well as a Master's degree in Montessori Elementary Education at The Washington Montessori Institute at Loyola University of Maryland. Eileen and her husband, John, have been blessed with five children.
Cheryl Jensen
Level I Catechist for the Primary Program
Miss Cheryl is our Level I Catechist for the Primary Program. She has three children at
John
XXIII
in Elementary and Primary. Cheryl has served in Catechesis of the Good Shepherd Atria and Montessori classrooms since 2008. She has served as a Primary guide, assisted in Toddler, Primary, and Elementary environments, and led Level I Atria. She completed the formation courses for all four levels of Catechesis of the Good Shepherd: Infant-Toddler, Level I (3-6), Level II (6-9), and Level III (9-12). She holds a Bachelor of Arts in Theology and Mental Health and Human Services from Franciscan University of Steubenville.
Danni Judge
Fundraising Coordinator
Danni graduated with a BA in Philosophy from Christendom College where she first experienced and witnessed the joy of children in the Catechesis of the Good Shepherd program when she volunteered in the Level I Atrium. She completed her Level I Catechesis of the Good Shepherd training in 2018 and has served in various roles at John XXIII since her children began attending in the Fall of 2018. Danni now is the Committee Head for John XXIII's biggest annual fundraiser, SlowFoodVastWine, which occurs at the end of April, and also the Fall Farm Feast in October. Danni and her husband, Tim, praise God for the blessing of their six children.
Elliot Martin
Farm & Facilities Manager, White Oaks Guide
Elliot is a man for all seasons, and he serves in multiple roles at John XXIII, including as the Facilities Manager of the entire John XXIII campus, gardening & handyman assistant for Primary and Elementary children, and the Occupations Guide for the White Oaks Adolescent Program. Elliot and his wife have transformed their property into a wonder of permaculture, including bees, chickens, rainwater irrigation, compost, and a multitude of plants, vegetables, and fruit trees. Elliot holds a Bachelor of Arts degree in Philosophy, Political Science, and Economics and is certified in permaculture design after working in an ecovillage in rural Missouri. He begins his AMI Adolescent Montessori training in the summer of 2023. Elliot has three years of construction work experience and many years of missionary work, including in India and Mexico. He has worked extensively with the homeless, including in farming and gardening, and he planted dozens of gardens for city dwellers as gifts.
Danielle Matava
Level II Catechist for Elementary Program
Danielle initially came to John XXIII as a prospective parent, but we soon discovered she had completed the formation courses for CGS Levels I and II. Originally joining us an assistant and Level II, we are so grateful to have her as our Elementary Level II Catechist. With four years of experience in Atria, a gentle and peaceful spirit, a bachelor's in theology from Mount St. Mary's University, and a master's in clinical psychology from Divine Mercy University, she is a beautiful witness to Christ for our children.
Jane Milette
White Oaks Science Guide
Jane joins our White Oaks Adolescent Program as the Science Guide, working with the adolescents in math and collaborating with the Occupations Guide to integrate science and agricultural work. Jane has completed her Catechesis of the Good Shepherd formation for Levels I and II, and she finished her coursework at the Cincinnati Montessori Secondary Teacher Education Program. She has a Bachelor of Secondary Education degree (in Biology and Physics) and a Master of Education degree in Biology. She holds an advanced professional certificate to teach biology to adolescents ages 12-18 and a postgraduate professional license in biology. Also, Jane taught for four years as a Montessori Early Adolescent Community Guide and has 30 years of teaching experience in Japan, the Philippines, and the United States.
Jennifer Miller
Monday Level II Catechist, Tuesday Level III Catechist, God's Creation in Nature and Science Program Guide
Jennifer Miller received her B.A. in History with a minor in Sacred Music from Franciscan University of Steubenville. She is the original creator and developer of the Liturgical Year section on Catholicculture.org, and also writes the Liturgical Year blog on the website. Montessori and the Catechesis of the Good Shepherd have always been a priority for her two sons through homeschooling, the Atrium, and in the classroom. Jennifer has received CGS certification in Levels I, II, III and Infant-Toddler, and is currently in the CGS Formation Leader program for Level I. She has many years' experience as a Level II/III catechist both in a Montessori Elementary setting and within the once-a-week atrium. Jennifer is currently working on earning an AMI Primary diploma. When she's not working or reading, Jennifer loves working with her hands either calligraphy, playing piano, sewing, knitting, crochet, and more.
Liz Powell
Tuesday Level I Catechist
Liz has received formation for Infant-Toddler, Level I, and Level II Catechesis of the Good Shepherd, and has been involved at John XXIII in various roles throughout the years. She is also a certified Master Gardener. Her gentle spirit and willingness to get her hands dirty are a great gift to our community.
Cheryl Pressl
Lead Elementary Guide
Mrs. Pressl is our Elementary Guide. She has her AMI elementary credential from Loyola University in Columbia, MD, and is trained in Levels I, II, and III of Catechesis of the Good Shepherd. Mrs. Pressl earned her Bachelor of Arts in Economics from the Catholic University of America and obtained a Master of Arts in Theology from the John Paul II Institute in Washington, DC. Additionally, she is trained in the Orten-Gillingham reading method, Bal-a-Vis-X, and has advanced training in Montessori math for adolescents. She founded a Catholic Montessori school in West Virginia and served as its head of school and elementary guide for eight years. Before coming to John XXIII, Mrs. Pressl spent four years as an elementary guide at Siena Academy in Great Falls, VA.
Theresa Hibl
Primary Assistant, Monday Mommy & Me Catechist
Theresa has been a part of the John XXIII community for several years, most recently serving our Toddlers by assisting in Step-Up and Mommy & Me. She has completed her formation for both Infant-Toddler and Level I Catechesis of the Good Shepherd. Her love for the little ones and servant heart will be a great gift to our Primary Program.
Theresa Hibl
Primary Assistant
Theresa has been a part of the John XXIII community for several years, most recently serving our Toddlers by assisting in Step-Up and Mommy & Me. She has completed her formation for both Infant-Toddler and Level I Catechesis of the Good Shepherd. Her love for the little ones and servant heart will be a great gift to our Primary Program.
Lisa Smith
Lead Primary Guide
Thirty years of Montessori Primary experience has seasoned Lisa with wisdom and artful skill, and she joins us as our Lead Primary Guide. Her professional work includes 18 years at St. Helena Montessori School in California. She holds an AMI Montessori Primary diploma and is a certified Level I Catechist in Catechesis of the Good Shepherd, as well as a BA in special education. Over the years, Lisa received additional Montessori training in mathematics, Montessori music, science and culture, art, and serving children with learning disabilities. Lisa is known for the delight she takes in her students. More than simply guiding children to knowledge, she loves each child individually and draws out the best in them. She radiates joy as she accompanies the little ones.
Madigan Stevens
Elementary Assistant
Mrs. Stevens is our Elementary Assistant. Upon meeting her, you will immediately experience her joy. With a Bachelor of Arts degree in Theology and Philosophy from Christendom College, she has combined her love of truth with her passion for serving children. She coached elementary-age children in gymnastics, and as a resident assistant for two years, Madigan is adept at cultivating a strong community and assisting others in navigating personal and interpersonal challenges. The elementary child is in the sensitive period for moral development, and Madigan's skills will lead our students to develop healthy interpersonal habits that will aid them for a lifetime.
Kathleen Soutsos
Level II Atrium Assistant
Kathleen has been on the John XXIII team over the years as her schedule has permitted and returns this year as a Level II Assistant Catechist. She is a certified CGS Level I catechist and recently completed Part I of the Level II formation course. She graduated from the University of St. Thomas with a bachelor of arts in theology and philosophy, and for the last three years, she has taught a class on poetry, art, and natural history at the Classical Cottage School in Winchester. Having homeschooled all of her six children, she has over 20 years of experience.
Katie Summers
Office Manager & Executive Assistant
Mrs. Summers is our Office Manager. After graduating from Christendom College with a Bachelor of Arts in Philosophy, she worked as an Administrative Assistant for the Diocese of Arlington, and most recently as Executive Assistant for Hambleton Handyman. She is grateful to have completed formation for Level I of Catechesis of the Good Shepherd. Mrs. Summers and her husband live in Front Royal.
Carolyn Thomas
White Oaks Math Guide
Carolyn holds a Ph.D. in mathematics from the University of California, San Diego, and is joining the Center's White Oaks Adolescent Program as a volunteer math teacher. She taught mathematics for 31 years at San Diego City College, serving a diverse community of students, from those who needed pre-algebra to students in calculus. Since retiring, God has called her to serve middle school students, and she has fallen in love with this age group. Her teaching is rooted in an understanding of the true purpose of math: a study of the beauty of creation to help people become the holy men and women they are called to be. 
Isabella Van Alstine
Primary Outdoor Assistant
Isabella serves our three to six-year-olds as the Outdoor & Baking Assistant. Isabella loves farm life and caring for children as a nanny. She has worked with cattle, poultry, pigs, ducks, a vineyard, and fruit orchards, and has also been responsible for the childcare, cooking, and housekeeping of a family. She is excited to bring her gentleness to John XXIII and use her experience to cultivate important life skills in children's education.
Meet our staff personally!