Students and Catechists from the John XXIII Level III Atrium program recently visited Beth El Synagogue in Harrisonburg, VA.  Beth El is home to a replica of an ancient mosaic from the Byzantine period, discovered about 50 years ago and miraculously preserved under the ruins of a synagogue in Galilee.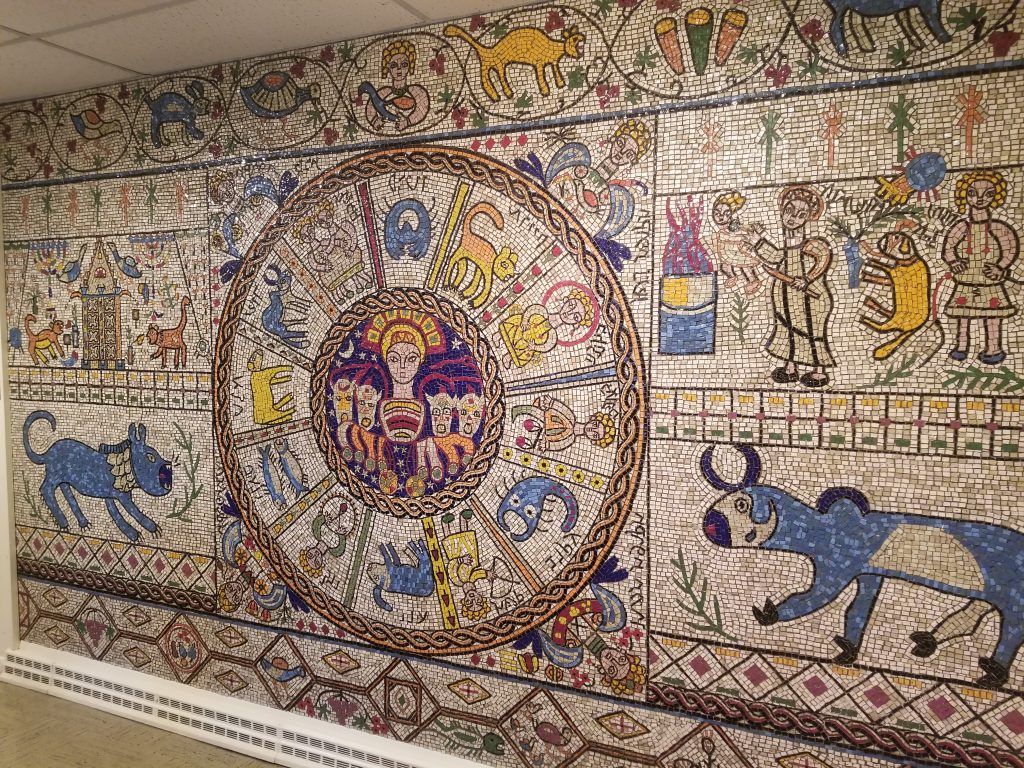 The colorful tiles of the "Beth-Alpha Mosaic" represent Jewish symbols of the cosmic structure of the universe, the sacrifice of Isaac, and the Ark of the Covenant.
Our host, Rabbi Joseph Blair, graciously invited us to an orientation tour of the mosaic replica and the synagogue, followed by participation in a Friday evening Shabbat service.  One of the highlights of the evening was an opportunity to view Beth El's 300 year old scroll of the Torah up close.  The students gathered around Rabbi Joe at the Bema in front of the Ark where the scrolls are kept.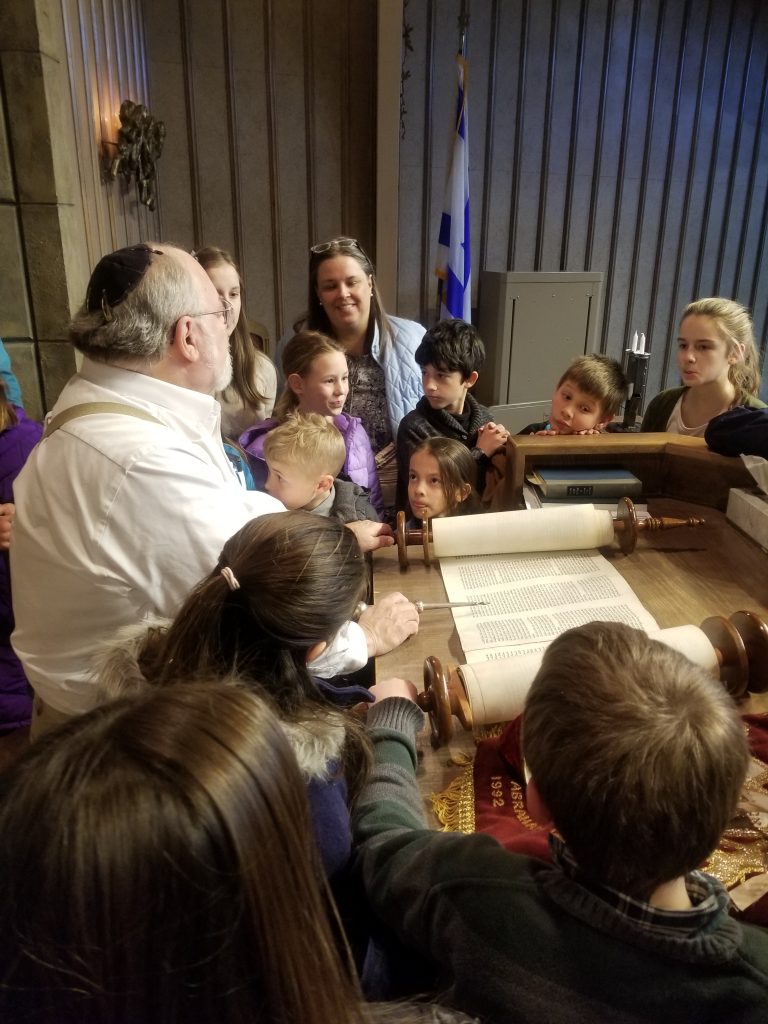 A red light hanging over the Ark remains always lit, representing God's Eternal Presence among His people.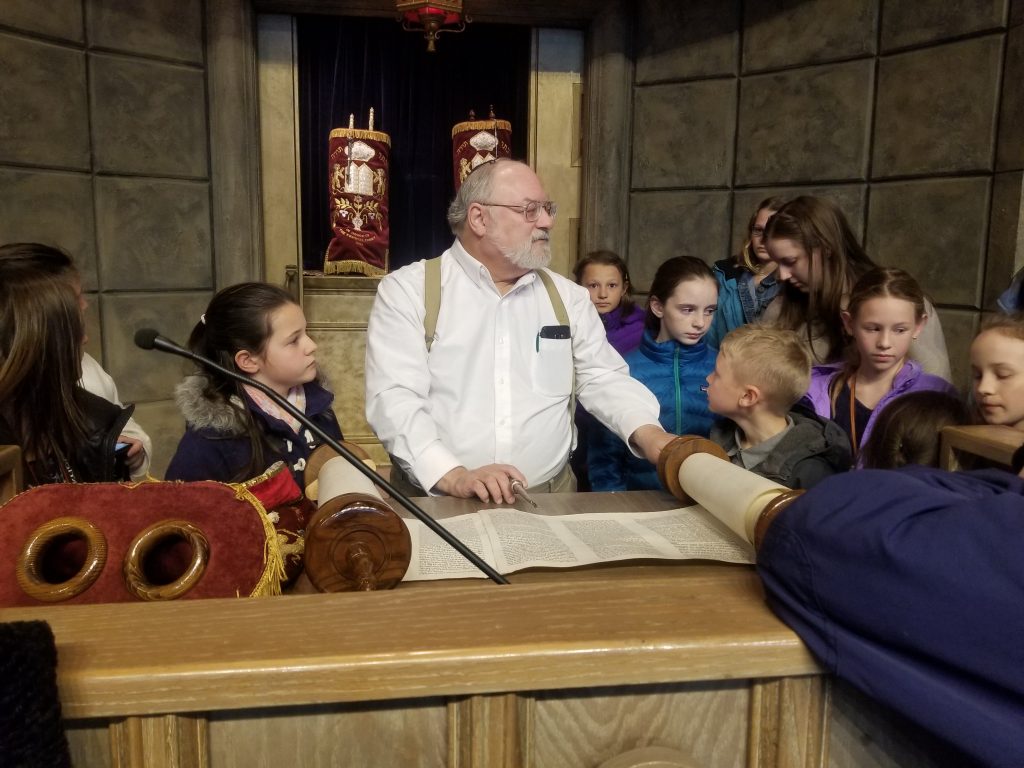 During the Shabbat it was very moving for us to be invited to join in venerating the Torah scroll as it was carried in procession.  The children noted throughout the service the many traditions and prayer Psalms we share in common with our "elder brothers in the faith."  After the Shabbat service, desserts of home-made Challah bread and other treats were shared with the children by the welcoming congregation.  A joyful evening of peace and bridge-building, we got a little glimpse of the Parousia unity God wants for all of His people!     –  Laura Accettullo